Staff
Administrator

*Smoke*
Moderators

Roo12

Kitty
Retired Administrator and Owner

Mini~

Name:
 Ashpaw
Previous Name(s):
 Ashkit
Future Name:
 Ashwhisker.
Nickname:
Age:
 8.5 Moons.
Gender:
 Tom.
Is he/she a rogue/loner or has she/he ever been one?:
 No.
Is he/she a kittypet or has she/he ever been one?:
 No.
Is he/she a clan cat? If so, specify the clan:
 ThunderClan.
Rank:
 Apprentice.
History (Roleplayed out):
 He was upset. He was on patrol while the other apprentices got to move out of the den, and he was going to be sleeping alone in the den. Him and the rest of the patrol approached the river, the border between RiverClan and their clan, ThunderClan. He then spotted a young She-Cat on RiverClan territory, at first, he assumed it was a RiverClan cat, then he realized she had a collar, and his eyes went wide. "EEP!" The young she-cat yelped as she realized she stood on the edge of the river.. A river that had crumbling edges! She felt the stones beneath her paws crackle, then fall. She tumbled down onto the rocks, and her ear tore. She yowled in pain, and went into the waves below, underwater. His fur went hot with fear and worry. "Oh no! I have to save her!" He yowled, and dived in, his thick, ruffly fur covered in water. He grabbed her by the scruff and set her down on the dry shore, then began to lick her ear to slow the bleeding, then her pelt to warm her up, until she seemed better. "You're on the ThunderClan and RiverClan border! Can't you drown somewhere else?!" He yelped. "Come on, I have to speak to the leader about this." He meowed sternly, and she obeyed, flexing her muscles and lifting her nimble body up, and began to pad next to him and the rest of his patrol. "W-who are you...?" She mewled like a scared kit. "I'm Ashpaw. Who are 
you
?" He meowed. "I-I'm Skittles.. I a-am--w-was, a kittypet.. my twolegs tried to bring me to the cutter." He shuddered at the word, and nodded understandingly. "Well remember to smell the scent markers of ThunderClan before you drown on our territory." He mewed, a hint of humor in his voice as he rolled his eyes. She nodded, a soft smile on her face as she recognized the humor.
(Basically, she was allowed to join, and was renamed Firepaw though her nickname remained Skittles. Her bio was posted earlier.)
Personality & Traits/Hobbies:
 Loyal, feisty, wild, outgoing, playful, funny, stubborn, strong, kind, sarcastic, flirty, caring.
Pelt Colors, Patterns & Eye Hue:
 Ashpaw is a well-muscled, lithe, broad-headed tom with a gray pelt, visible stripes of darker gray fur, a lean shape, ruffled, short, thick, soft fur, long, thorn-sharp claws, soft black pads, a long tail, powerful hind legs, large ears, short fangs, and large, luminous, clear amber eyes.
Mental Disabilities, Deformations, or Injuries:
 Four toes on his left hind paw.
Likes:
 Rabbits, squirrels, swimming.
Dislikes:
 Fish, frogs, lizards, snakes.
Current Mate:
 None.
Current Crush:
 Firepaw.
Offspring:
 None.
Family:
Mother:
 Cinderfoot, Deceased; Killed in a fight over Sunningrocks. 
Father: Swampvine, Deceased; Killed by Whitecough.(OPTIONAL) Picture(s):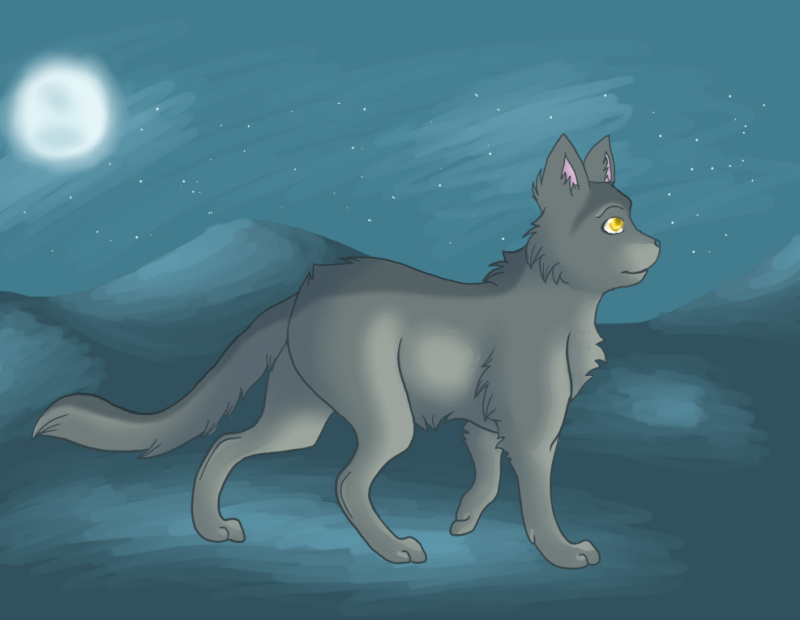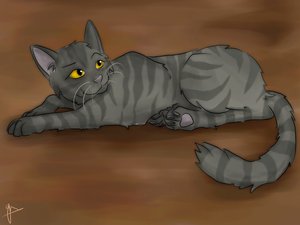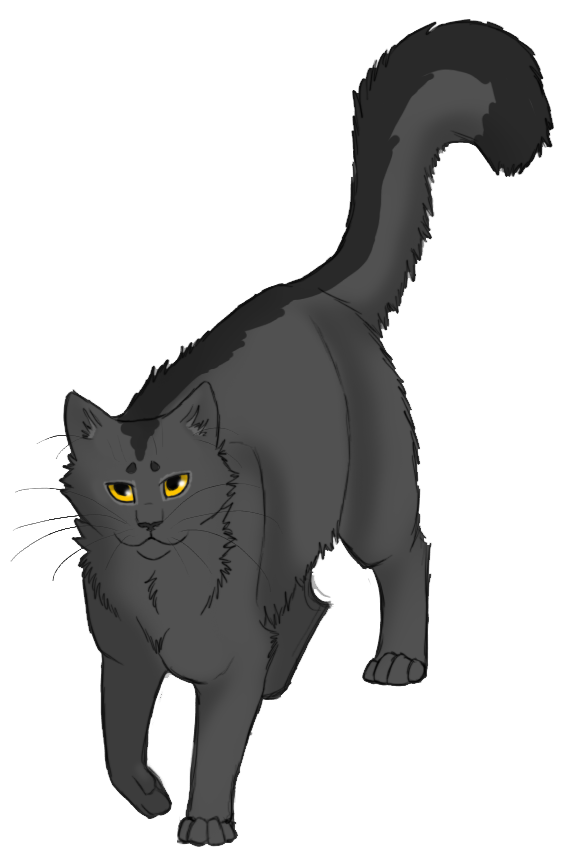 Posts

: 440


Reputation

: 0


Join date

: 2013-09-07


Age

: 15


Location

: it's unknown exactly where the elusive atom thrives. it is suggested somewhere with a large amount of fuego takis, deep inside of the homestuck fandom. send help. and root beer. thank



I like it! It looks very nice Skit :3
_________________
Administrator




Posts

: 4119


Reputation

: 4


Join date

: 2013-04-30


Age

: 17


Location

: CONTACT ME THROUGH MY E-MAIL FOR IMMEDIATE RESPONSE :)






Posts

: 440


Reputation

: 0


Join date

: 2013-09-07


Age

: 15


Location

: it's unknown exactly where the elusive atom thrives. it is suggested somewhere with a large amount of fuego takis, deep inside of the homestuck fandom. send help. and root beer. thank



_________________
Administrator




Posts

: 4119


Reputation

: 4


Join date

: 2013-04-30


Age

: 17


Location

: CONTACT ME THROUGH MY E-MAIL FOR IMMEDIATE RESPONSE :)




---
Permissions in this forum:
You
cannot
reply to topics in this forum